• breast cancer • juicing • mastectomy tips • prepare for surgery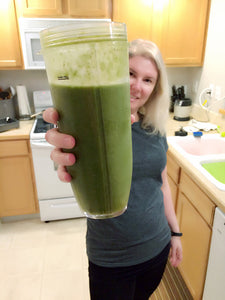 (always check with your doctor regarding any diet. This is just information on what I personally did)   I would not consider myself a healthy eater in the past. I loved fast food, and did not take very seriously eating fruits and veggies. I really didn't think it would make any difference in the way I felt. If I wanted to loose some weight, I would usually do a low-carb diet, which did not lend itself to eating much fruit either. With recently getting diagnosed with breast cancer, and having to prepare for a mastectomy, I have completely changed my...
---
• breast cancer • breast exam • feelitonthefirst • self examination

This blog is about self breast examinations. Why are they are they so important and how do I do them? Do I have to still do self breast examinations after I have had a mastectomy? Yep, you do!  A little history on me. I never did a self examination, NEVER. When I finally met with my surgeon to go over my game plan for fighting my breast cancer, he did an examination and asked me how I have done them in the past for myself. I explained that I never did. He was shocked. But wait, wait a sec, I have a really...