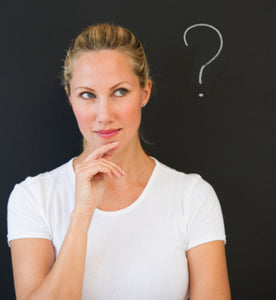 Getting a mastectomy is a scary thing. It is even more stressful when you are not quite sure what to expect. Planning ahead, and knowing what you are getting into can help alleviate a lot of stress and fear. Here is a quick top 5 list of things you might not expect after a mastectomy. 1. PainI know you are thinking, well yeah, I expect pain. But it is actually something you should plan for. The pain may be a bit more than you expect, and may be in different areas than you expect. For instance, did you know a...
---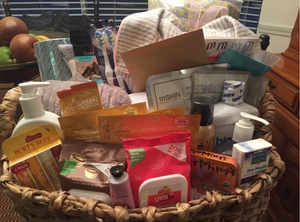 Here is a list of items, small and large, that someone healing from a mastectomy will need after their surgery. Put together a loving, yet extremely useful, gift basket she will deeply appreciate! Tip #1: If you can find one, a canvas tote or shopper bag would be much more useful than an actual basket for putting together your gift. She can use the tote for her hospital stay, and put everything she wants to take in it before her surgery! Tip #2: Try to limit items with strong fragrances. Some of the medications can cause nausea and make her super...
---
• breast cancer • breast exam • feelitonthefirst • self examination

This blog is about self breast examinations. Why are they are they so important and how do I do them? Do I have to still do self breast examinations after I have had a mastectomy? Yep, you do!  A little history on me. I never did a self examination, NEVER. When I finally met with my surgeon to go over my game plan for fighting my breast cancer, he did an examination and asked me how I have done them in the past for myself. I explained that I never did. He was shocked. But wait, wait a sec, I have a really...